40 DAYS OF PRAYER - SEPT. 13, 2020 - OCT. 22, 2020
Join Community Seventh-Day Adventist Church of Englewood, New Jersey as we embark on 40 days of prayer like none other. All meetings and services are online.
Introduction: September 12, 2020 @ 11:30 AM - EST
Nightly meetings: Sunday & Wednesday @ 7:30 pm. Fridays @ 7 PM - EST
Small Group Meetings: Monday, Tuesday, and Thursday @ 8 PM 
                      VIDEO ARCHIVES AVAILABLE IN THE READING PANE -->
Obtain Your 40 Days Devotional Book: 
"Prayers & Devotions on Earth's Final Events" - by Dennis smith
Available on Amazon, Kindle, iBook, Nook, and Book Retailers
---
                           UNLOCKING BIBLE PROPHECIES SEMINAR - Summer 2020
 Have you ever felt hopeless? We live in a world that seems to offer very little in the way of hope. We look around the world today and see that it seems to be falling apart. The second coming is a hope-filled promise from a loving Father to His children living in despair. It is the ultimate gift of peace in the midst of the pain and daily struggle we live through here on Earth.
                                        Video archives available in reading pane -->
---
---
                                        TAKE CHARGE OF YOUR HEALTH:  June 2020
Take charge of your health—mind, body, and spirit! In each presentation, medical experts share practical advice to improve your health and sense of well-being. No gimmicks, no miracle cures, just sound health principles that will give you strength of body and peace of mind. Plus, you'll learn many of the Bible's wellness secrets! You really can Take Charge of Your Health! 
                                              Video archives available in reading pane -->
---
                                      HOPE AWAKENS SERIES: April - May 2020 
                                                 Are you looking for answers.....?
Where are we in earth's history? 
Are there prophetic messages meant for people today?
Why do so many think we are witnessing the prophecies of Revelation?
Is America talked about in the Bible?
                                             Video archives available in reading pane -->
---
                           PERSONAL MINISTRY IS PERSONALIZED FOR YOU
Our mission of Personal Ministries is to provide resources and train church members to unite their efforts with the ministry and church officers in the final proclamation of the gospel of salvation in Christ. The aim of the department is to enlist every member in active soul-winning service for God.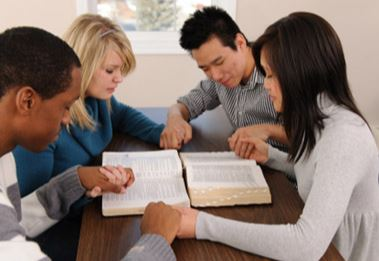 The Personal Ministries Department was established as a major setting for soul winning activities in the Church. It exists to teach and proclaim the gospel of Jesus Christ in response to the command of Jesus, in the context of the three angels' messages of Revelation 14:6-12.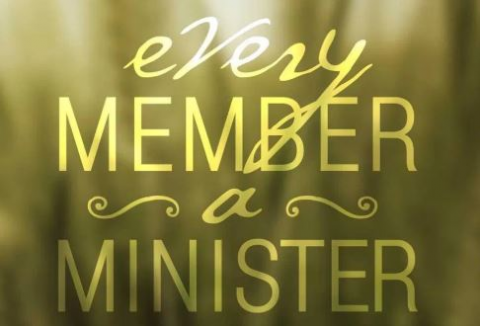 To honor this original purpose, the Personal Ministries Department continues to communicate the good news with the objective to win, hold, and train for Jesus Christ, men, women, youth, boys and girls, in all the world, and to design programs and resources to help those areas of the world where church growth is limited.
As you go through our website, we encourage you to download our resources, share the message of God's truth, participate in our evangelism functions, and "make disciples of all the nations, baptizing them in the name of the Father, and of the Son and of the Holy Spirit" - Matthew 28:20
 
---
---

Other Events & Activities:
                 
                               QUARTERLY DAY OF PRAYER AND FASTING
On the first Sabbath of every quarter, believers around the world unite in prayer and fasting for a deeper walk with God and the mission of the church.
              JULY 4TH, OCTOBER 4TH 2020, JANUARY 2ND, APRIL 2ND 2021
---
                                ANGEL Network Mentorship Program​
                                                           Date: TBD
Where there is no counsel, people fall, but with many counselors there is deliverance Proverbs 11:14
Sometimes we have the tendency to become "lone ranger Christians" who work too many hours and fight too many battles alone. We all need someone who can help point the way and provide some stability in day-to-day spiritual living. It's important to lead and guide others in the faith.